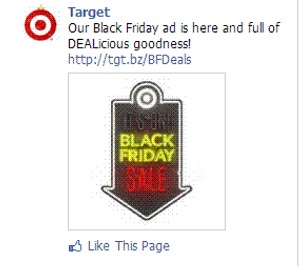 Target, Ticketmaster, and Four Seasons Hotels found their ads on a Facebook page constructed to bully Amanda Todd after her death, spotlighting the lack of control companies have over the content adjacent to their ads when they advertise on social media sites whose content is updated every few seconds.
Here's a story from The Globe and Mail about an embarrassing and costly downside risk of social media advertising:
http://www.theglobeandmail.com/report-on-business/industry-news/marketing/social-media-advertisings-big-risk/article4625421/
An anti-bullying group called The Amanda Todd Reporting Team has been asking advertisers whose product ads have appeared on these offensive pages to pressure Facebook to remove the ads.  One such company is Clorox, which has found its brand image damaged by references to Amanda's previous attempt to commit suicide by swallowing bleach.
"Clorox is deeply saddened by the death of Amanda Todd and this entirely tragic situation. We are very disturbed about the troll pages that have been popping up and have expressed our concern directly to our Facebook team," said David Kellis, a spokesperson for The Clorox Company. "Every day we've been flagging all the questionable content that we've been seeing related to this issue and have reported it to Facebook.  … We certainly would like them taken down. And in the event our ads appear next to any questionable content like this we would immediately request that our ads be pulled."
Facebook 's anti-bullying guidlines state, "Facebook does not tolerate bullying or harassment. We allow users to speak freely on matters and people of public interest, but take action on all reports of abusive behavior directed at private individuals." This has not stopped the abusive pages, however, as it is nearly impossible for Facebook to effectively monitor billions of daily messages.
Source: SUSAN KRASHINSKY – MARKETING REPORTER
The Globe and Mail