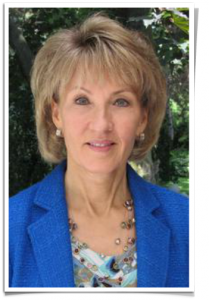 Lorna Blumen is an educational consultant in Toronto, Canada. Lorna is the co-developer of Girls' Respect Groups, an after-school program for middle school girls, led by specially trained high school girls. Lorna runs workshops on Respect, Bullying Prevention, Conflict Resolution Skills, Stress Management, & Emotional Intelligence. Lorna mentors teens and young adults in the GRG Program. She works with adults who work with children – teachers, parents, school councils, mental health professionals, coaches, & camp counsellors.
Lorna's latest book, Bullying Epidemic: Not Just Child's Play (Camberley Press, 2011) was released in September, 2011 and was named a finalist in the 2012 Next Generation Indie Book Awards in the Education category.
In 2009, Lorna co-authored Girls' Respect Groups: An Innovative Program To Empower Young Women & Build Self-Esteem! (Camberley Press, 2009) with two teenage GRG Leaders. Her "Bystanders To Children's Bullying" was published in the book The Art of Followership: How Great Followers Create Great Leaders And Organizations (Jossey-Bass, 2008). Lorna was a contributing author to When Something's Wrong: Ideas For Families, the Canadian Psychiatric Research Foundation's best-selling family handbook (2007).
Lorna was on the Parent Education Network's Board of Directors from 1997-2006. Lorna has appeared on Canadian local and national television & radio, at international conferences, and has contributed to national magazines for parents & teachers. Lorna received her BA from Wellesley College, her MS from Georgetown University, & her MBA from Stanford University.
Download Lorna Blumen's Media Sheet below: