20 Tips for Bully-Free Schools – Tip #19
Help Others: Community Service
Adults teach children about care & empathy when we help others. Teach children to help within the community. Watch for opportunities to build, deliver, decorate, paint, read, tutor, visit, teach, or coach. Look for ways for kids to share their unique skills & ideas. Extending our hand to others builds self‐respect in the giver, generates gratitude in the giver & the receiver, & helps us get to know people as individual human beings.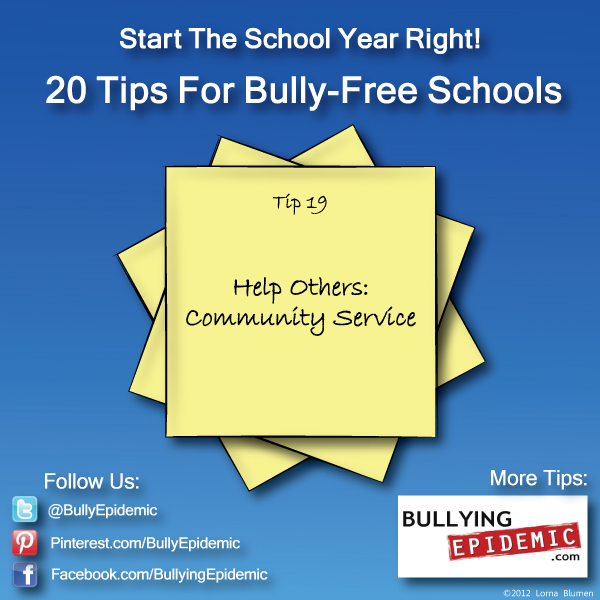 *************
Join Us Daily on BullyingEpidemic.com and Facebook.com/BullyingEpidemic
For Tips To Make This a Bully-Free Year!