20 Tips for Bully-Free Schools – Tip #18
Set Boundaries On Technology At Home
Keep the Internet connection in a public family place. Have a family discussion to set limits: appropriate (& inappropriate) online behavior (echo & amplify school guidelines; review often!), daily time online, Facebook after homework, rules for cell phones at school (review school rules), & rules for staying in touch electronically when out with friends. Allow some compromise. When kids help make the rules, they are much more likely to follow them. Give your children incentives to show you their maturity. There should be reasonable consequences for mistakes, along with the opportunity to review & try again. Rules should change as your kids & technology evolve.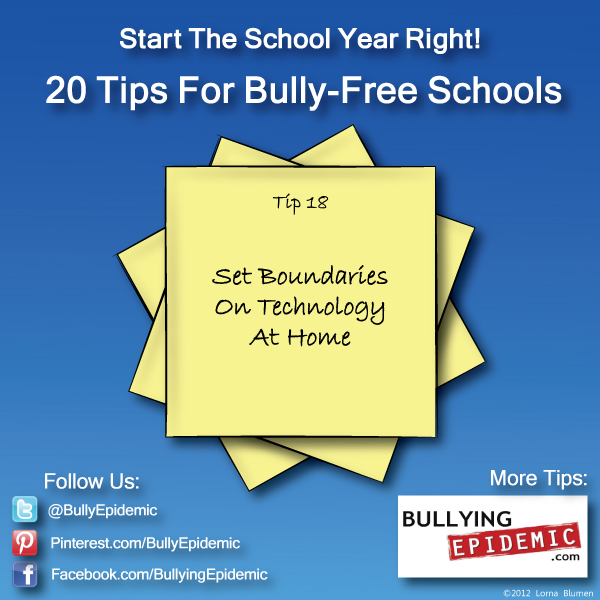 *************
Join Us Daily on BullyingEpidemic.com and Facebook.com/BullyingEpidemic
For Tips To Make This a Bully-Free Year!