20 Tips for Bully-Free Schools – Tip #17
Balance Online & Face‐To‐Face Friendships
Kids' friendships today revolve around social networking, but it doesn't replace or teach the skills of face‐to‐face friendships. Help kids develop both types of healthy peer relationships. Incorporate some group learning classroom activities. Discuss appropriate (& inappropriate) online behavior. At home, enroll kids in programs with their friends & invite friends over after school & on weekends. The results are worth the effort.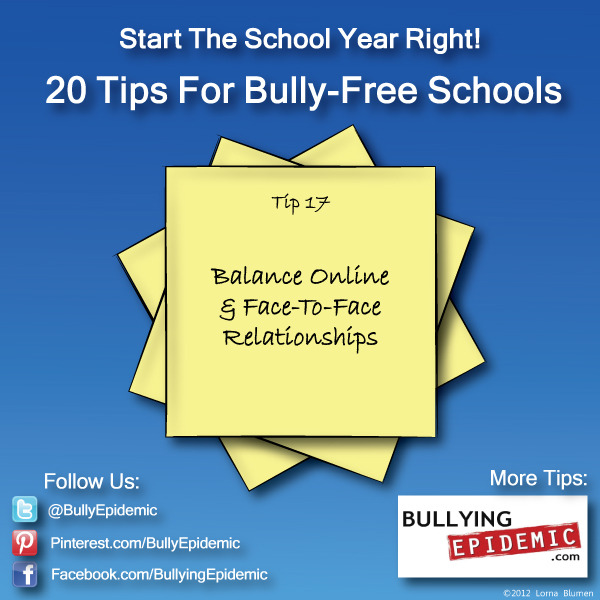 *************
Join Us Daily on BullyingEpidemic.com and Facebook.com/BullyingEpidemic
For Tips To Make This a Bully-Free Year!