20 Tips for Bully-Free Schools – Tip #16
Teach The Skills Of Apology, Accountability,
Repair & Forgiveness
People today view apology as weak. Just the opposite. It takes strength to face yourself in the mirror, take responsibility, & do the work needed to grow. Let kids sit with the discomfort of making mistakes. Don't smooth the way. Encourage kids to take age‐appropriate responsibility to clean up the mess they created – a broken glass or a broken heart. Start when kids are young – it's a hard skill to learn in the teen years. Fortunately, adults can relearn as we teach our kids.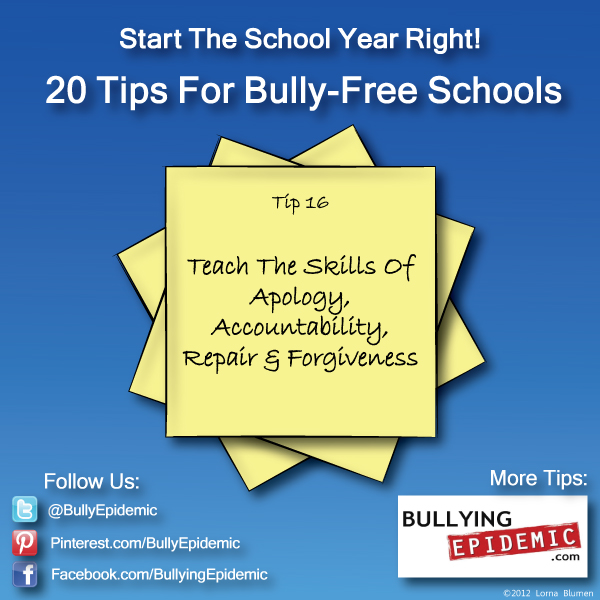 *************
Join Us Daily on BullyingEpidemic.com and Facebook.com/BullyingEpidemic
For Tips To Make This a Bully-Free Year!