20 Tips for Bully-Free Schools – Tip #20
Expect Mistakes
We're not perfect. Neither are our kids. Friendships & working relationships have the strengths & imperfections of the humans who created them. Encourage children to accept life – & people, including ourselves – with some imperfections (& review Tip #16: Apology & Forgiveness!).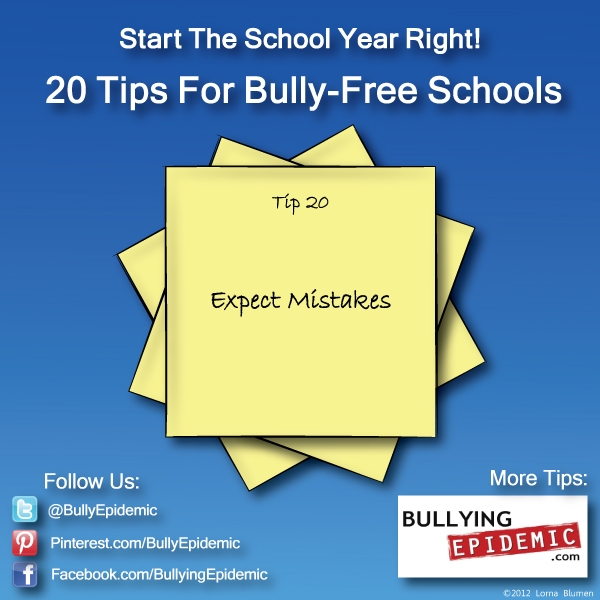 *************
Join Us Daily on BullyingEpidemic.com and Facebook.com/BullyingEpidemic
For Tips To Make This a Bully-Free Year!