20 Tips for Bully-Free Schools – Tip #14
Develop Emotional Competence
Self‐awareness, emotional control & self‐management, self‐ motivation, empathy, & relationship management are more important to life success than "brain smarts." As the saying goes, "IQ gets you hired; EQ (Emotional Intelligence) gets you promoted." EQ skills support bullying prevention. Kids with strong, flexible emotional self‐control become adults with more financial success, fewer drug & criminal problems, & better health than children with poor self‐control.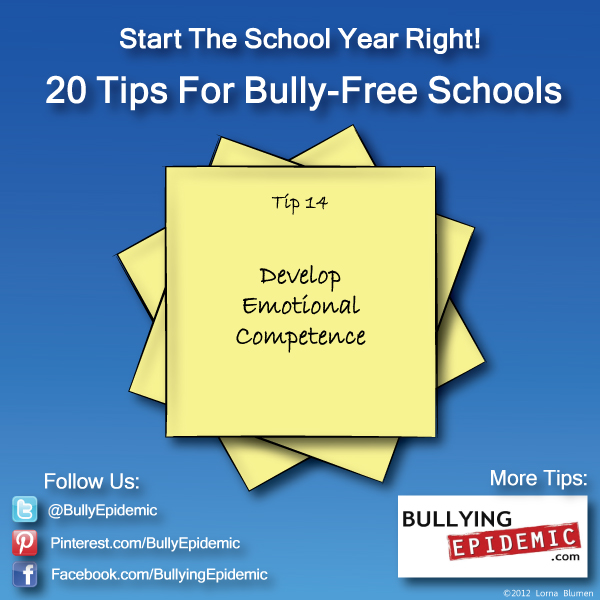 *************
Join Us Daily on BullyingEpidemic.com and Facebook.com/BullyingEpidemic
For Tips To Make This a Bully-Free Year!