20 Tips for Bully-Free Schools – Tip #13
Rotate School Groups & Sports Teams
When students choose their own project groups & sports teams, the same students get chosen – & not chosen. Teachers & coaches can prevent this by stating up front that everyone must work with everyone else. Teams & groups will be chosen by numbering off. This encourages new friendships & prevents team & group selection from being a popularity contest.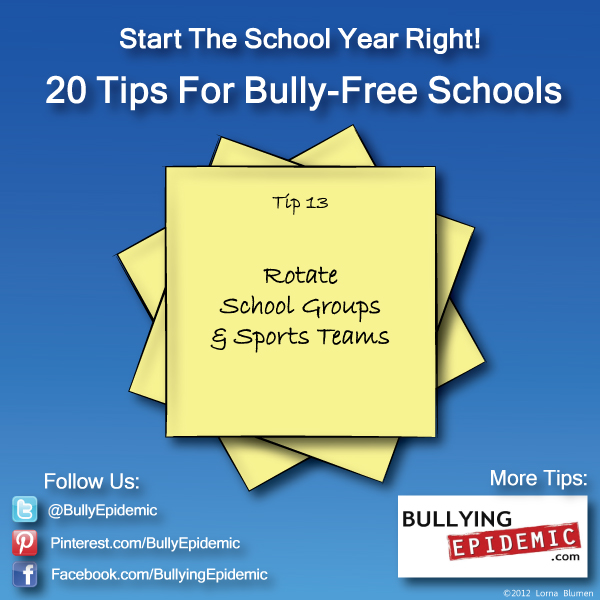 *************
Join Us Daily on BullyingEpidemic.com and Facebook.com/BullyingEpidemic
For Tips To Make This a Bully-Free Year!