20 Tips for Bully-Free Schools – Tip #11
Use Newcomer Tips (Tip #10) To Help Current Students With Differences Or Disabilities
Kids with learning disabilities or differences, less developed social skills, or physically evident differences have a harder time fitting in & are at greater risk of being bullied. Adults must stand firm that we help & make a place for everyone, & do not make a difference or disability the starting point for humiliation.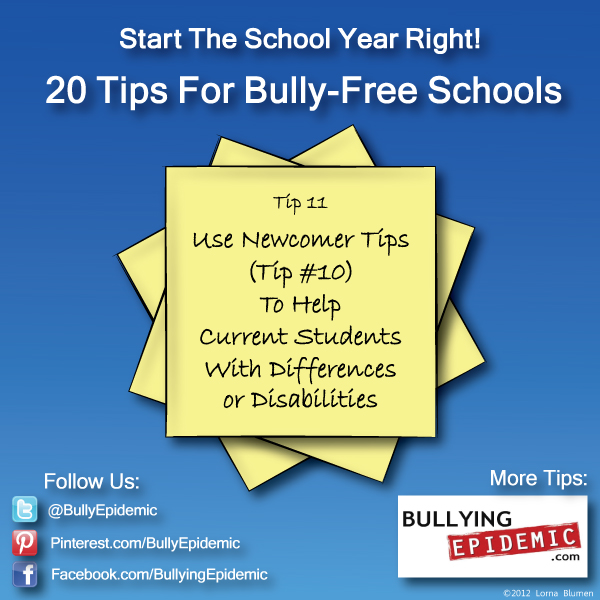 *************
Join Us Daily on BullyingEpidemic.com and Facebook.com/BullyingEpidemic
For Tips To Make This a Bully-Free Year!