20 Tips for Bully-Free Schools – Tip #10
Help Newcomers Feel Accepted
It takes 3-6 months for a child to feel connected to their new home, school, and neighborhood. Make it clear to the "old kids" that everyone is expected to introduce themselves, be friendly to, and include the new kid – in classroom activities, at lunch, at recess, walking home, & in the neighborhood.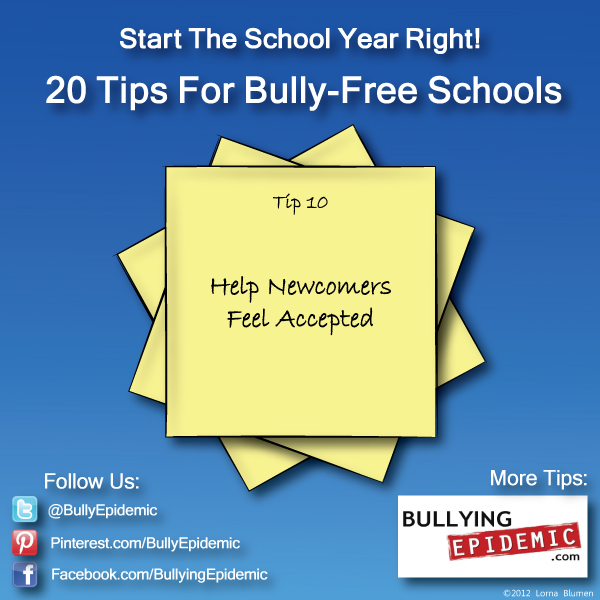 *************
Join Us Daily on BullyingEpidemic.com and Facebook.com/BullyingEpidemic
For Tips To Make This a Bully-Free Year!