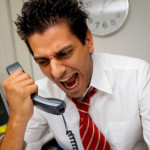 Join me tonight as I sit down with Charlie Lobosco and Eva Lewandowski, hosts of Corporate Talk on Tough Talk Radio. Our topic: Workplace Bullying. Find out how to protect yourself from the damaging effects of workplace bullying. Learn to recognize the signs of possible workplace bullying before you take the job, strategies for how to stop bullying at its earliest stages, and sanity-saving tips for staying calm and productive despite workplace bullies. And learn why adult bullying is so bad for kids.
Click here to listen to the interview LIVE (it will also be posted for later listening): http://www.blogtalkradio.com/toughtalkradionetwork/2013/03/19/corporate-talk-with-special-guest-lorna-blumen
Date: Monday, March 18, 2013
Time: 8-9 pm Eastern, 7-8 pm Central, 5-6 pm Pacific
Call-in number: (347) 989-1363  Ask your questions live for Lorna, Charlie, or Eva!
Workplace bullying has reached staggering levels. Workplace Bullying International and Zogby International call workplace bullying an "underreported epidemic". Dr Judy Fisher-Blando's research in 2008, Aggressive Behavior: Workplace Bullying and Its Effect on Job Satisfaction and Productivity, estimated 75% of workers had been either directly targeted or witnesses to workplace bullying.
Workplace bullying can start and grow anywhere, from the Office of the Prime Minister of Great Britain, to the City of Mississauga Transportation Department. Here's some shocking news coverage on workplace bullying that went on for 5 years at the Mississauga Transportation Department:
http://www.youtube.com/watch?v=zXdJQ1syjI8
Credit: CBC The National June 2, 2010
Reality shows like The Apprentice and Gordon Ramsay's Hell's Kitchen (& most of his other shows) glorify belligerent bullies and teach us to accept and expect workplace bullying. While the bully's behaviour is never acceptable, all employees must take responsibility to stand up and protect once another from immature, out-of-control emotional tirades and meltdowns. We are beginning to understand that when we look the other way, we are not minimizing bullying's effect. In fact, just the opposite. Silent bystanding says "Yes" to bullying, paving the way for future, worse episodes. Workplace bullying affects our kids too, teaching them to be bullied targets at work and to aspire to be the bully, because the bully becomes the boss.
Join the growing wave of employees determined to hold the line on bullying
and set a better example for our kids!
How can you protect yourself from workplace bullying and stop it in its tracks? Download your free report today "Protect Yourself From Workplace Bullying: 15 Tips You Should Know". Subscribe to our mailing list and get your free download.