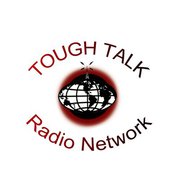 Corporate Talk with Charlie and Eva is a radio program featuring Charlie Lobasco and Eva Lewandowski. Charlie is an author and the founder of the C.A.R.E. Network: Courage to take Action Relevant to Everyone. During his nearly forty years as a consultant and executive for Fortune 100 and Fortune 500 companies, he has developed a seminar entitled, "C.A.R.E. Certification in the Workplace" for managers.  This training inspires speed and efficiency in the workplace, but not at the expense of others.
In the introduction to this interview with Lorna, he mentioned that he had asked someone at a corporation with over 200,000 employees what their policy was for bullying in the workplace. To his amazement, they had no policy whatever on bullying in the workplace! He realized that companies are in denial about the existence of workplace bullying at the same time that it is apparently the number one concern of employees who pass through his C.A.R.E. certification programs. He relayed his findings to Eva, his co-host, and they decided they wanted to learn more about it from a bullying expert. They met with Lorna to discuss the problem of bullying in general, and workplace bullying in particular.
Lorna noted that people who work in an environment where bullying occurs are not working at peak efficiency because they develop maladaptive coping mechanisms to avoid the bully, or work around the bully, or get even with the bully. Unfortunately, the bully is frequently the Boss!  This extraordinary interview lasted about an hour, and Lorna discussed how the same tools used to deal with bullying in children are also effective for every kind of bullying, leaving the audience with some practical tips about how to deal with bullying in the workplace.
You will not regret taking an hour out of your day to listen to this important interview dealing with bullying in the workplace, a topic that affects virtually every working adult. You can listen to the interview using the player below, or download an MP3 here.
Sources Tough Talk With Charlie and Eva, with Guest Lorna Blumen
www.charliespeaking.com