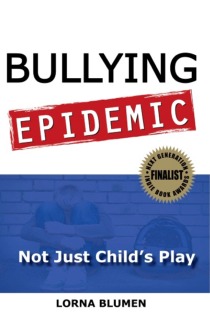 I'm delighted to introduce my new book on children's bullying, "Bullying Epidemic: Not Just Child's Play". It's a no-excuses look at the escalating problem of kids' bullying, the unconscious but dangerous enabling role played by well-meaning adults, and what adults and kids can do about it – starting today. Drawn from real-life stories in the news and my own work and family life, "Bullying Epidemic: Not Just Child's Play" provides commonsense strategies for searching out and vastly reducing children's and adult bullying. It is practical, action-oriented, and results-focused. It's not about having the right program. It's about making the commitment to identify the building blocks of bullying in our homes, schools, and communities, and intervene while it's early, and easy, to stop bullying in its tracks.
The longer I've worked in bullying prevention, the more I understand that underneath all bullying is lack of respect – for self and others. That's why the work of Girls' Respect Groups and similar programs is so crucial. Keeping kids stabilized in respect goes a long way towards smoothing their way through the middle and high school social dramas and significantly reduces bullying. Kids grounded in respect for self and others are far less likely to bully other, less likely to chase after friendships with bullies, and won't stand by to watch others being bullied.
None of us can do this work, reducing bullying, alone. It is truly "it takes a village" work, enlisting our friends and communities to help re-establish safe, respectful environments for our kids, where kids have enough breathing space to grow and flourish as individuals.
Lorna Blumen