20 Tips for Bully-Free Schools – Tip #7
Teach Kids Healthy Relationship Boundaries
Help kids learn to tell friendship from drama and to be choosy about the quality of friendships. Encourage kids to be responsible for and protect one another, developing the courage to say "no" to peers.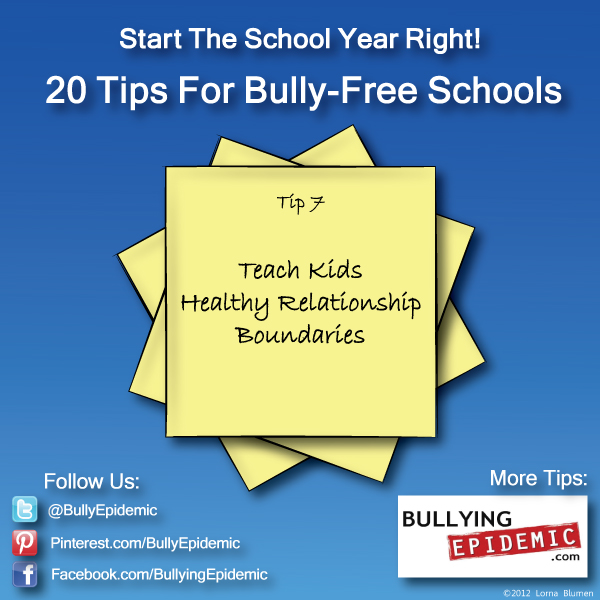 *************
Join Us Daily on BullyingEpidemic.com and Facebook.com/BullyingEpidemic
For Tips To Make This a Bully-Free Year!