20 Tips for Bully-Free Schools – Tip #5
Expect Mistakes, Don't Lose Your Cool,
& Treat Kids Kindly At Their Worst
She's a child who failed a test, not a failure. Teach kids how to keep their cool even when hurt or angry.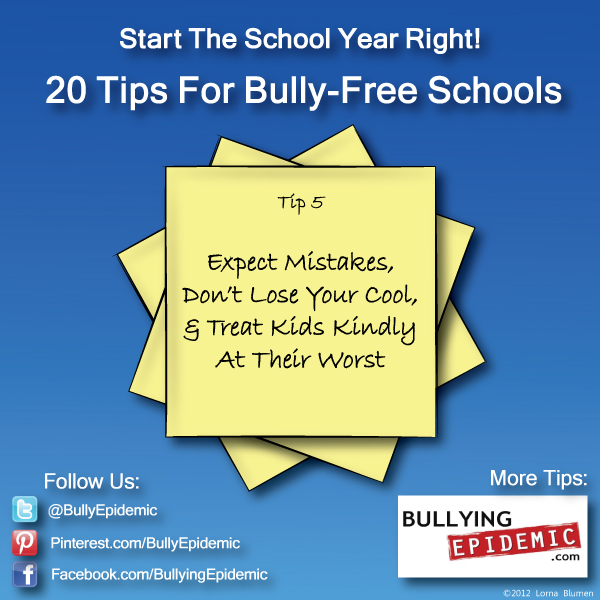 *************
Join Us Daily on BullyingEpidemic.com and Facebook.com/BullyingEpidemic
For Tips To Make This a Bully-Free Year!