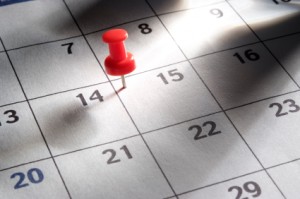 It's exciting to see the huge groundswell of bullying prevention activities. Adults and kids alike are realizing how much power we each have to prevent and stop bullying. We are joining together and speaking up! Don't be left behind! Here's what's coming up. If these events are not yet in your home area, bring them!
Events in February:
Safer Internet Day (SID), Feb 5, 2013. Now in its 10th year, SID promotes "safer and more responsible use of online technology and mobile phones, especially amongst children and young people across the world". The 2013 theme is Online Rights and Responsibilities. There are "Connect with Respect" worldwide events and celebrations! To find an event near you, visit www.SaferInternetDay.org. You can participate by hosting your own community conference on online safety, creating workshops at your school, or organizing discussions between young people and policymakers. Develop your own "contracts" for safe Internet use and create a discussion! Check out the SID Facebook page or follow  the SID hashtag on Twitter: #SID2013.
Pink Shirt Day, Feb 27, 2013. Here's a perfect example of kids starting a worldwide movement right from their own high school! Two Nova Scotia high school students, David Shepherd and Travis Pearce, stood up to defend a Grade 9 boy who was bullied for wearing a pink shirt. They organized all the boys in the school to wear pink shirts in support, with the slogan "Real Men Wear Pink". Soon the cafeteria was serving pink mashed potatoes, the premier of Nova Scotia was wearing a pink shirt, it spread to all Canadian school districts, and last year, 160,000 supporters committed on Facebook to wear pink and do their part to stop bullying. Wow!!! We are so impressed and filled with admiration for teens who use their power and influence for good and mobilize their friends and peers in support. Wear a pink shirt on Feb 27, 2013 and show the world you're part of the movement!! Spread the word to your co-workers & classmates. Make it pink!!
Keep these events on your radar for later in the year:
National Bullying Prevention Month, Oct. The US Parent Advocacy Coalition for Education Rights (PACER) started the National Anti-Bullying Month in 2006 and organizes bullying prevention events and activities all over the US all month long. www.Pacer.org
Bullying Awareness Week, Nov 17 – 23, 2013, now in its 11th year! Make it the biggest year yet! www.BullyingAwarenessWeek.org
Bullying Awareness and Prevention Week in Ontario, Canada, 3rd week of Nov. Created by the Ontario government in 2012, this event focuses on school safety. www.edu.gov.on.ca/eng/safeschools/prevention
How will you show your anti-bullying support this year? Post a note below so others can join you! We're making great progress – join the movement to eliminate bullying from our homes, schools, and communities!! Make 2013 our best year ever!!
Make Every Day Bullying Prevention Day!
Photo credit: istockphoto.com