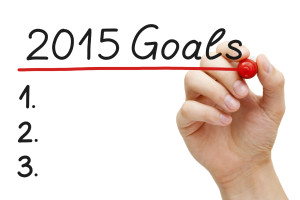 Bullying prevention specialist Lorna Blumen and the BullyingEpidemic.com team have tools to stop bullying in its tracks. The bullying prevention guidelines we set at the beginning of school can reduce the time spent on discipline for the entire year. January's a great time to press the "re-set" button on a new term. The benefits: fewer discipline problems, better working environment, and schools with less bullying make faster academic progress!
Check out our resources for bully-free classrooms:
20 Tips for Bully-Free Schools on BullyilngEpidemic.com (search: "Tips"). Download free handout and daily tips for class discussion. After 4 weeks, the whole class will be on the same page about bullying prevention (Yes, kids will still need guidance!).
Girls' Respect Groups: No More Mean Girls! on GirlsRespectGroups.com (search: "Tips"). Download 12 free daily tips for class discussion, setting the tone for respectful girls' friendships. Boys benefit too, becoming supportive friends and romantic partners.
Tune In To Lorna's Radio Interviews On School & Workplace Bullying. Rebroadcast links on BullyingEpidemic.com
Girls' Respect Groups. Our after-school program for middle school girls, led by specially-trained high school young women, is used in the US, Canada, and 130 countries worldwide. Bring out the leadership in our young women and organize a chapter at your school! GirlsRespectGroups.com
Follow Bullying Epidemic & Girls' Respect Groups On Facebook & Twitter. Links from our blogs.
Workshops & Training. Lorna runs seminars on school and workplace bullying prevention, respect as a key life skill, and related topics. Lorna coaches adults who live and work with kids – parents, teachers, coaches, guidance counsellors, social workers, child and youth workers, etc. See a list of workshop topics: BullyingEpidemic.com/workshops/. Workshops can be tailored to meet your group's needs, including PD training for teachers and other professionals.
To book a workshop with Lorna or for additional info contact: [email protected]
Lorna Blumen is a school and workplace bullying prevention specialist, author, and speaker. Lorna has written four books on children's bullying and girls' respect, including Bullying Epidemic: Not Just Child's Play (finalist, 2012 Next Generation Indie Book Awards, Education category). She has appeared on Canadian and US TV and radio. Lorna is lead developer of the Girls' Respect Groups Program.
Make Every Day Bullying Prevention Day!